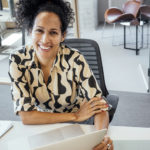 Executive coaching
I see executive coaching as a transformational process which aims to fulfil your potential to lead others and your organisation with purpose. It grows out of a trusting relationship where we work to increase your psychological agility and expand your range of choice.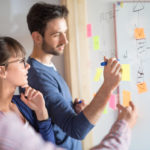 Facilitation
I offer facilitation through coaching workshops which encourage learning, empowerment and transformation. The content I work with stems from the latest research in psychology and leadership. It is tailored to the needs of the organisation and exploits collective intelligence.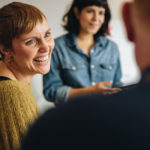 Supervision
My supervision work offers a supportive and reflective space where you can thrive as a practitioner. Individual and group supervision opens up fresh insight into your practice, and enables you to tap into resources that will nourish you, your client, and the whole system.
I am passionate about supporting people to become more emotionally and psychologically agile, so they can find the courage to embrace change, reach their purpose and thrive.
As a psychologist, I use an evidence-based approach to my practice. I draw on theoretically grounded methods and techniques to facilitate sustainable, transformational change.
When working together, we start by defining the changes you want to make, and draw on your inner strengths and the resources of your environment, so you can act with confidence on what matters to you.